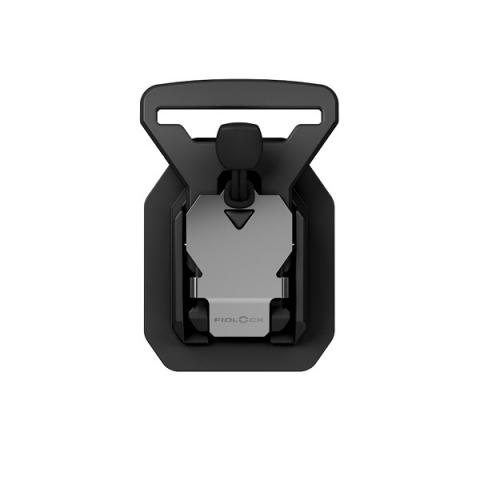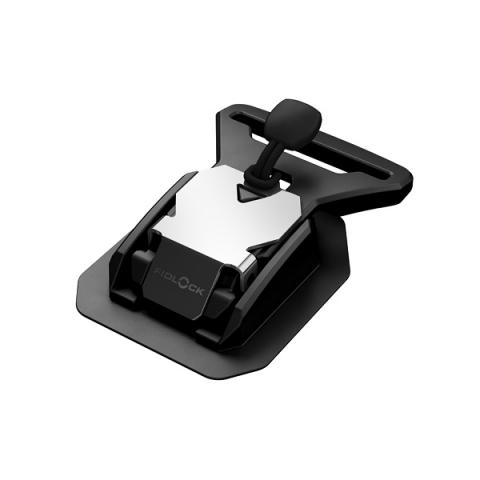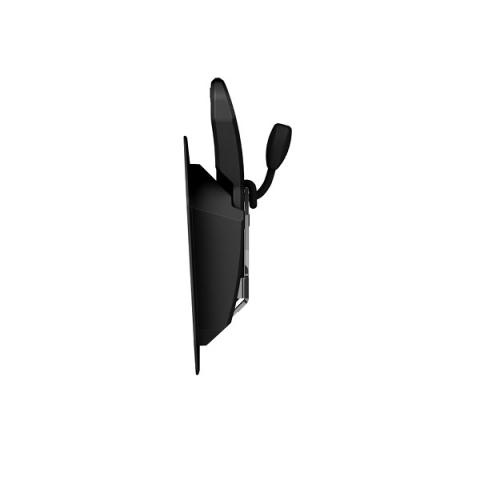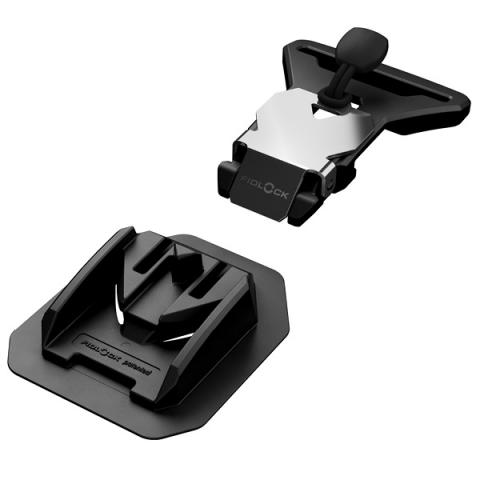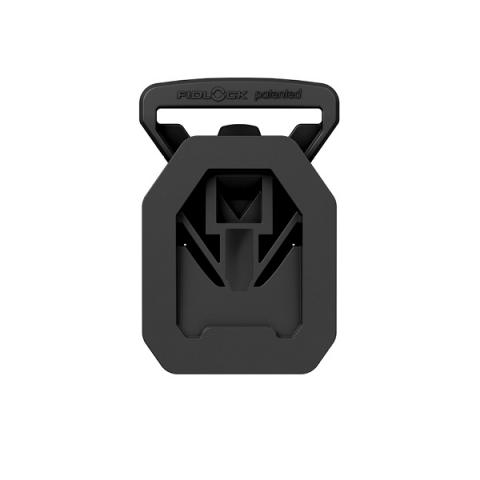 V-BUCKLE
sewable 40 SB + pull tab
Article No
FV-13203-000002(BLK)
Sector
apparel, bags, outdoor, professionals, sports
Webbing width
40 mm
Weight
ca. 26 g
Material
PA6, PA66GF30, stainless steel
Static breaking load N
up to 588 N
Static breaking load KG
up to 60 kg
Colour
black
Opening mechanisms
lift
Assembly
sewing, strap, single bar
DESCRIPTION
The V-BUCKLE sewable 40 SB can be sewn directly onto or under materials and also attached to 40 mm webbing. This version features a single bar male part for fixed attachment of the strap (not adjustable). The sewable female part turns this magnetic buckle into a fashionable and functional fastener for countless creative textile applications, such as bags and footwear. The sewable female part is compatible with all V-BUCKLE male parts - mix and match the components and create your own version! V-BUCKLES are available with or without a pull tab (hole dimensions: 4 x 2 mm).
APPLICATION AREAS
The V-BUCKLE product family can be used for versatile products. Possibilities include application areas such as footwear, apparel, bags, sports & outdoor gear and carrying systems.
FITTING
The V-BUCKLE sewable is simply sewn onto or under the material and attached to a strap. Depending on the combination with single bar or ladder lock components, the straps can be adjusted on one side. Combinations for 40 mm and 25 mm wide straps are available.
Not suitable for safety-related applications.
The breaking load depends on (and may vary according to) the way the product is stitched to the fabric.
Available with or without pull tab, hole dimensions: 4 x 2 mm.
All V-BUCKLE female parts are compatible with all V-BUCKLE male parts.
CUSTOMIZATION
The V-BUCKLE is available in different colours and can be customized with your logo. Options include printed, lasered and punched logos. Visit our customization page for additional information.